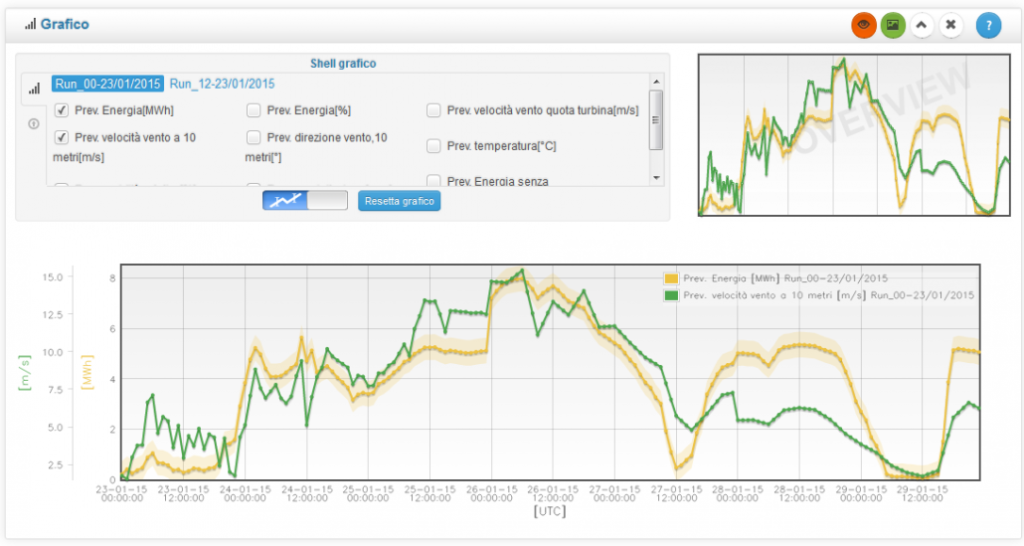 E4cast offers to the companies managing wind farms in Italy and throughout Europe a forecast service for the energy production, based on a meteorological and statistical model carefully refined in 3 years of testing in collaboration with companies in the sector.

The forecasts automatically processed by our computer center and optimized for each site are made available via e-mail and ftp service, as well as accessible for all customers through the E4cast web portal.

E4cast is also a source of historical wind data to support wind assessment activities, reconstructed using high-resolution modeling simulations based on reanalysis data.

To learn more and try the service: E4cast.